Two Marijuana Stocks to Watch To End The Summer
How This Summer Could Continue to Push the Boundaries of Pot Stock Growth
Despite the COVID pandemic disappointing many world markets, the cannabis industry has continued to grow. This is due to the fact that demand has risen sharply since this awful disease began to spread. Because of this, many leading marijuana stocks to watch have continued to report gains that are higher than expectations. In addition, many companies have managed to grow at higher rates than they expected to during these times. All of this has resulted in a lot of positive sentiment in the cannabis industry.
This positive sentiment means that we have witnessed some very solid gains in some of the most prominent pot stocks to watch. And, as Summer comes to an end, investors expect that major marijuana stocks could continue to keep rising. It should be noted that any predictions made during this time are highly speculative. Due to the nature of the pandemic, the world is extremely uncertain right now. But with that in mind, there is no doubting the growth of the cannabis industry. It all comes down to which marijuana stocks will see more growth than others.
A Canadian Pure Play Pot Stock to Watch
Aleafia Health Inc. (ALEAF Stock Report) is a popular mid-sized marijuana stock to watch. As a leading Canadian pot stock, ALEAF stock has gained attention for the company's commitment to research in the cannabis industry. The company participates in both the cultivation and research of marijuana which has helped to give it some much-needed notoriety. In its most recent quarter, ALEAF stock reported around 43% in sales growth over the previous quarter. This is quite a solid amount and represents some much-needed growth for the company. Many investors believe that ALEAF stock could be a major gainer in the next few years.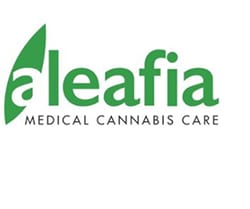 One analyst stated that "the company has proven to be able to the executive on the outdoor cultivation market in Canada and we expect this to be an even more significant growth driver in 2020 and beyond. Aleafia Health is also expected to see higher revenues from international markets and we find the risk-reward scenario to be attractive at current levels." It's clear that investors believe in the future of Aleafia Health. But, investors should continue to keep an eye on this pot stock to watch to make sure it stays in the right direction.
A Leading Ancillary Pot Stock to Watch
GrowGeneration Inc. (GRWG Stock Report) might be a relatively unknown pot stock to watch, but the company does have a lot to offer. Based out of Denver, GRWG stock has grown because of the company's plan to sell hydroponic growth supplies. With more and more people wanting to grow cannabis. GRWG stock has seen a lot of positive momentum in the past few months. One analyst stated that the GRWG stock is "an attractive play that has been executing despite challenging headwinds dominating the cannabis industry over the last several months."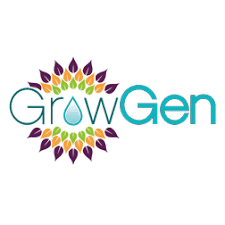 Currently, the company has around 25 retail stores that span eight states. Late last year, it was able to hop onto the NASDAQ which brought it a lot of attention. The analyst continued to state that "GrowGeneration consistently added top-line organic revenue growth in 2019 with three straight quarters of positive EBITDA and recently raised 2020 revenue guidance." This positive sentiment grows that investors are willing to bet on success with GrowGeneration. Because of this, it remains a leading pot stock to watch.
420 Intel is Your Source for Marijuana News
420 Intel Canada is your leading news source for the Canadian cannabis industry. Get the latest updates on cannabis legalization in the country, how provinces and territories will implement legal cannabis in their respective locations, updates on Canadian cannabis stocks and developments on how Canada continues to be a major player in the worldwide recreational and medical cannabis industry.
Canadian pot companies are already worth billions of dollars and with imminent country-wide legalization, the Canadian cannabis industry will see an unprecedented amount of growth. 420 Intel Canada is the Canadian Industry news outlet that will keep you updated on how these Canadian developments in recreational and medical marijuana will impact the country and the world. Our commitment is to bring you the most important cannabis news stories from across Canada every day of the week.
Marijuana industry news is a constant endeavor with new developments each day. For marijuana news across the True North, 420 Intel Canada promises to bring you quality, Canadian, cannabis industry news.
You can get 420 Intel news delivered directly to your inbox by signing up for our daily marijuana news, ensuring you're always kept up to date on the ever-changing cannabis industry. To stay even better informed about marijuana legalization news follow us on Twitter, Facebook and LinkedIn.