2 Marijuana Stocks To Watch During The Coronavirus Pandemic
Error message
The MailChimp PHP library is missing the required GuzzleHttp library. Please check the installation notes in README.txt.
Warning message
The subscription service is currently unavailable. Please try again later.
Marijuana stocks have without a doubt, taken a beating these last few months. Around six months ago, we saw some issues such as supply bottlenecks and the rising black market, both take their respective tolls on pot stock prices. Since that time, the largest catalyst to cannabis stocks has been the coronavirus. We can't say that cannabis is the only industry being hit right now as the coronavirus has been wreaking havoc across all world markets. But, with any downtrodden time, there usually is an uptrend waiting to take hold.
The past two weeks have resulted in many of the most popular marijuana stocks to watch have been shedding as much as 60% of their values. In no way are we out of the woods yet, but everyone is hoping for a light at the end of the tunnel. One positive, if any, has been the massive increase in cannabis demand as more than 80 million people in the U.S. alone are at home. This increase in demand could help to bring pot stocks back to where they need to be once the coronavirus has shifted for the better.
For now, all we can do is speculate on some interesting cannabis companies, as to what their business models look like and how profitable they are. It seems as though many investors are turning their focus on the post coronavirus world, as now is too volatile a time to think about investing. The one exception to this is those who swing trade. For this type of trading, volatility is key. But, swing trading takes quite a bit of skill and research, which is why only some investors use this strategy. So for now, these two cannabis stocks look quite interesting.
This Extraction Pot Stock is Working Hard to Stay Afloat
Cresco Labs (CRLBF Stock Report) is one of the most popular extraction companies in the industry. In terms of free cash, the company has quite a large stockpile that should help it to get through any financial troubles in the next ferry weeks. Its third-quarter results, which were published in November of last year, showed around $75 million in cash and cash equivalents. But, even extraction companies are not immune to the effects of the coronavirus.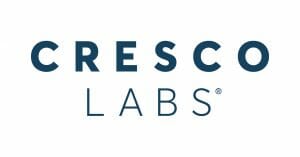 Even with demand shooting up right now, access to cannabis products and production of the products seems to be at a massive low. This means that pretty much every cannabis company in the industry will take some sort of loss as this virus takes its toll. With that in mind, Cresco Labs has a very strong business model that should help it once all of this is over. For now, however, the company's stock price remains with high daily fluctuations.
A Large Pure-Play Pot Stock
Aurora Cannabis (ACB Stock Report) is one of the largest pure-play pot stocks in the industry. The company has seen some big troubles in the past two weeks, as its stock price now sits below the $1 mark. In addition, Aurora has failed to meet not only investor's expectations but its own in house projections. The company is still reporting net revenue of around $100 million for its most recent quarter. But, it's adjusted EBITDA still shows a loss of around $11 million. Because of this, Aurora is a risky play for the cannabis market.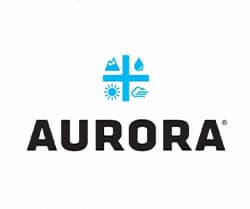 It does have a few things going for it, however. On one hand, the company has taken its losses quite seriously and has adjusted its business model by laying off staff and cutting production rates. With these changes, the company could soon begin to show investors that it may be on the right track toward success. Of course, it is difficult to see what it's future will look like in the present day, but investors should continue to watch Aurora Cannabis into the next few months.
420 Intel is Your Source for Marijuana News
420 Intel Canada is your leading news source for the Canadian cannabis industry. Get the latest updates on cannabis legalization in the country, how provinces and territories will implement legal cannabis in their respective locations, updates on Canadian cannabis stocks and developments on how Canada continues to be a major player in the worldwide recreational and medical cannabis industry.
Canadian pot companies are already worth billions of dollars and with imminent country-wide legalization, the Canadian cannabis industry will see an unprecedented amount of growth. 420 Intel Canada is the Canadian Industry news outlet that will keep you updated on how these Canadian developments in recreational and medical marijuana will impact the country and the world. Our commitment is to bring you the most important cannabis news stories from across Canada every day of the week.
Marijuana industry news is a constant endeavor with new developments each day. For marijuana news across the True North, 420 Intel Canada promises to bring you quality, Canadian, cannabis industry news.
You can get 420 Intel news delivered directly to your inbox by signing up for our daily marijuana news, ensuring you're always kept up to date on the ever-changing cannabis industry. To stay even better informed about marijuana legalization news follow us on Twitter, Facebook and LinkedIn.