BC college to offer province's first cannabis retail course
British Columbia college is looking to supply a fresh batch of professionally-trained budtenders to the province's growing cannabis retail market.
Okanagan College announced last week a new online Cannabis Retail Sales course set to launch Feb. 17 — increasing the total number of cannabis-related courses it offers to eight.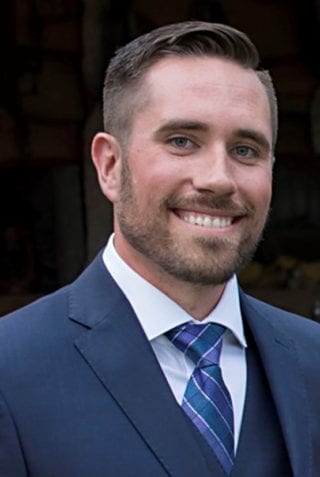 Okanagan College instructor Christopher Simpson used his industry experience to develop the new cannabis retail course. Photo courtesy of Okanagan College
As recreational cannabis has only been legal since Oct. 2018, it can be hard for aspiring employees to verify they have legitimate experience in the industry.
To help hop that hurdle, the cannabis retail course is designed to provide the formal training required to equip new workers with the skills required in the growing field.
Students will be provided with an in-depth knowledge on legal products, dosing expertise, cannabis retail regulations, and an overall understanding of plant strains, cannabinoids, terpenes and flavanoids, according to the college website.
"This course is designed from the point of view of a manager of a licensed cannabis retail store," Okanagan College cannabis instructor Christopher Simpson said in a press release.
"Hiring managers are looking for strong candidates with a demonstrated interest in self-education," Simpson said. "The training at Okanagan College is intended to provide students with the skills and knowledge that will help them stand out and succeed within cannabis retail sales."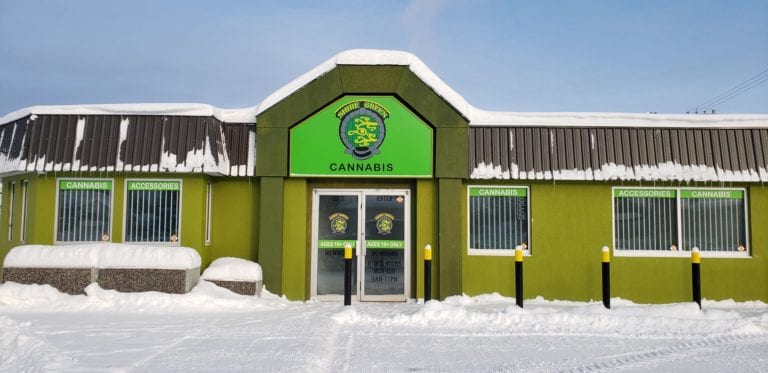 Okanagan College's new cannabis retail course is developed by Christopher Simpson, who also manages Shire Green Cannabis in Prince George, B.C. Photo courtesy of Okanagan College/Shire Green Cannabis
BC cannabis retail sector on the upswing
As well as develop the course, Simpson also runs cannabis consulting company and manages the Shire Green Cannabis retail store in Prince George.
He said there's been a flood of interested applicants as he prepares to open SGC.
"Legal retail cannabis has been slow to roll out in B.C. but it is gaining momentum," Simpson said. "Because the industry is privately funded, it's important that companies get things right the first time. That translates to sky rocketing opportunities for skilled workers."
As of today, the B.C. government's website lists 142 pot shops open across the province, with another 59 listed as "coming soon."  The number of stores opening has ramped up dramatically over the year — there were only 14 up and running last March.
The first round of the course will be offered to 12 applicants and the second session, which begins Mar. 23, will take on 29 students. The course will cost students $576 in tuition fees.
420 Intel is Your Source for Marijuana News
420 Intel Canada is your leading news source for the Canadian cannabis industry. Get the latest updates on cannabis legalization in the country, how provinces and territories will implement legal cannabis in their respective locations, updates on Canadian cannabis stocks and developments on how Canada continues to be a major player in the worldwide recreational and medical cannabis industry.
Canadian pot companies are already worth billions of dollars and with imminent country-wide legalization, the Canadian cannabis industry will see an unprecedented amount of growth. 420 Intel Canada is the Canadian Industry news outlet that will keep you updated on how these Canadian developments in recreational and medical marijuana will impact the country and the world. Our commitment is to bring you the most important cannabis news stories from across Canada every day of the week.
Marijuana industry news is a constant endeavor with new developments each day. For marijuana news across the True North, 420 Intel Canada promises to bring you quality, Canadian, cannabis industry news.
You can get 420 Intel news delivered directly to your inbox by signing up for our daily marijuana news, ensuring you're always kept up to date on the ever-changing cannabis industry. To stay even better informed about marijuana legalization news follow us on Twitter, Facebook and LinkedIn.