Should provinces in the East get more cannabis retail locations?
Some of the provinces don't have nearly enough planned cannabis retail locations, especially the provinces in Atlantic Canada.
Canada's medical marijuana system has been set up a long time ago when keeping medical cannabis out of the hands of recreational users, or even worse kids was the priority for the governments.
Some nearly 20 years later, we are at the forefront of Canada's cannabis industry, with the recreational market about to open in just 5 weeks.
While some of the provinces further West were more open towards the idea of legalizing recreational cannabis, Atlantic provinces were mostly reserved in regards to that idea.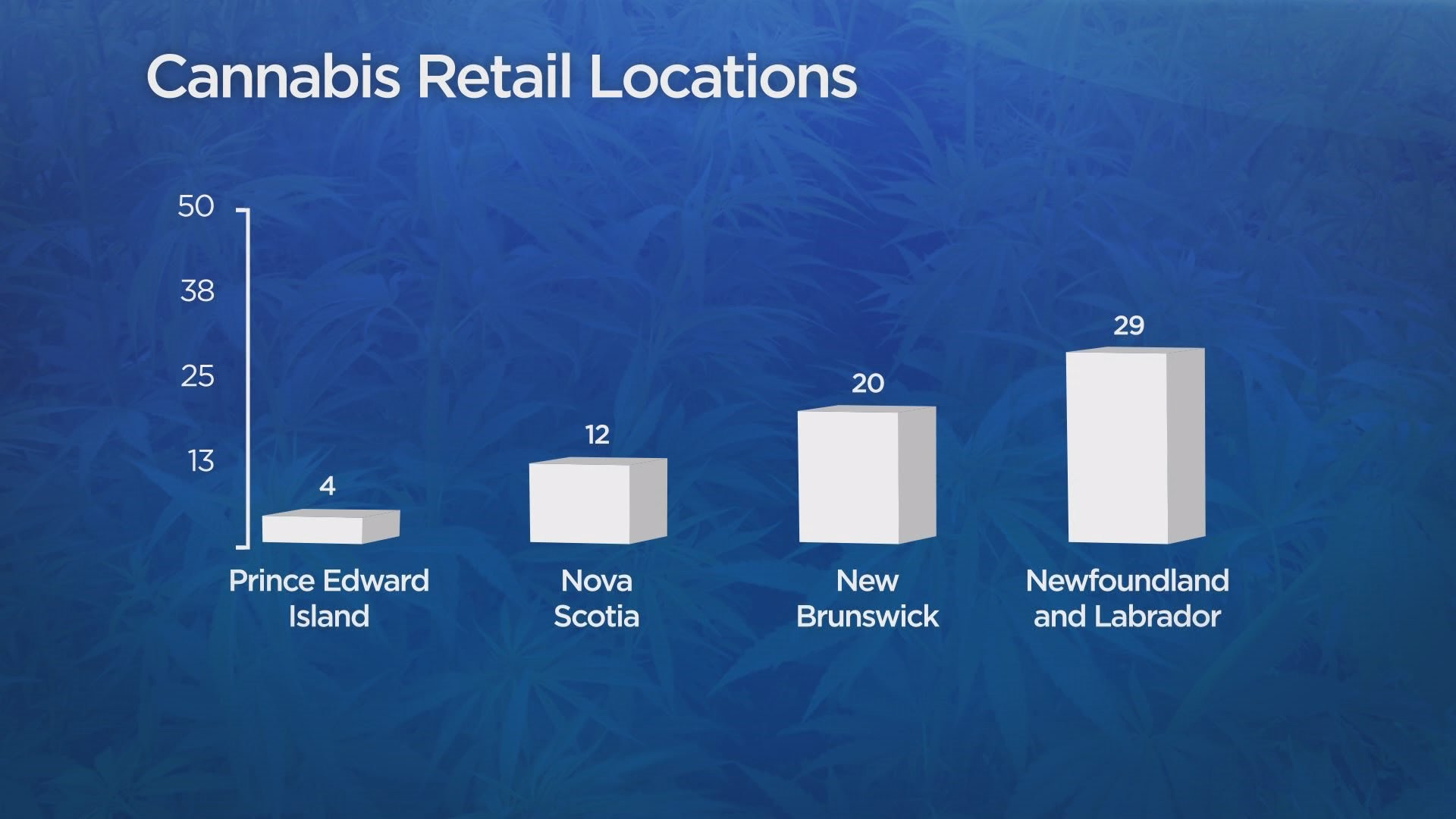 Source: @Jeremy_Keefe
So, why did some of the provinces decide for an exact number of retail locations, while bigger provinces such as British Columbia and Ontario didn't put a cap on it?
Some of the possible reasons could be the wish of the provinces to limit access to cannabis so that they don't flood the streets with dried flower when legalization comes.
Other reasons can be due to the legal limitations on where cannabis retail locations can be opened, as the federal law has certain limitations in that regard, such as school vicinity, etc.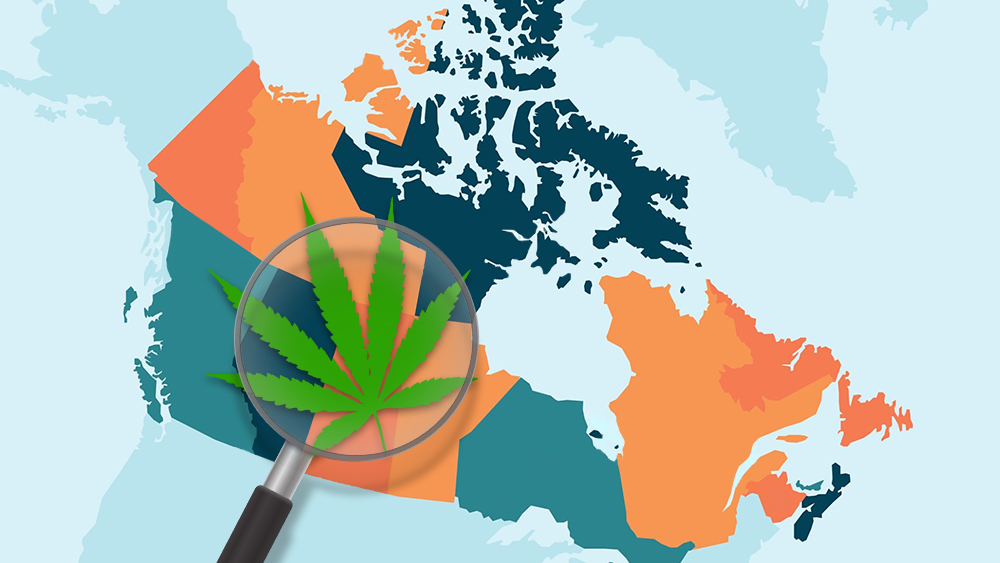 Why so few stores?
Provincial governments allowed for a certain number of stores in each of the provinces.
This number doesn't appear to be reflective of the provincial population or the number of towns and cities in that province.
Prince Edward Island was awarded licenses for only 4 cannabis retail locations, even though it has 2 cities and 11 towns, as well as nearly 60 rural municipalities.
PEI has a total population of ~140,000 residents, however, most of them (nearly 50%) are living in or around the provincial capital Charlottetown, as well as Summerside which is the main administrative area in the western part of the island.
On the other hand, Nova Scotia which has nearly seven times as many residents will only have three times as many retail locations, 12 in total.
Nova Scotia doesn't have any cities, due to some legislative confusion I assume, but it does have 3 regional municipalities — Cape Breton, Halifax, and Queens.
Halifax is the most populated municipality in Nova Scotia with over 400,000 residents, while the other two combine for another 100,000 in total.
The remaining 400,000 citizens of Nova Scotia live spread across the 47 towns and county/district municipalities.
One of the more interesting situations that has developed over the course of the last year has been the one regarding Sable Island, which is 109 miles from mainland Nova Scotia
Sable Island National Park Reserve occupies the whole island which year-round has 5 permanent residents, but in the summer this number is substantially larger due to the influx of visitors.
OK, maybe Sable Island doesn't need a weed store of its own since it doesn't have any kind of stores of its own as people mostly fly in, or come by boat, and bring everything they need with them.
But Sable Island isn't an isolated incident, no matter how isolated from the mainland it may be. There are many places across the provinces that will be left without a physical location where weed will be sold.
There are places in PEI and Nova Scotia with over 5,000 or 10,000 residents that most likely won't be getting a weed store of their own.
You might say that this is OK given that the online stores will be always open and available, but that's not the same thing as walking into a store and picking what you want.
The user won't have the same experience while shopping through online stores as they are much less trustworthy these days, and lots of them also operate in the gray markets.
Also, the online markets sometimes take a day or two to deliver, which means you would need to plan your smoking habits, which is the last thing cannabis users want to do.
420 Intel is Your Source for Marijuana News
420 Intel Canada is your leading news source for the Canadian cannabis industry. Get the latest updates on cannabis legalization in the country, how provinces and territories will implement legal cannabis in their respective locations, updates on Canadian cannabis stocks and developments on how Canada continues to be a major player in the worldwide recreational and medical cannabis industry.
Canadian pot companies are already worth billions of dollars and with imminent country-wide legalization, the Canadian cannabis industry will see an unprecedented amount of growth. 420 Intel Canada is the Canadian Industry news outlet that will keep you updated on how these Canadian developments in recreational and medical marijuana will impact the country and the world. Our commitment is to bring you the most important cannabis news stories from across Canada every day of the week.
Marijuana industry news is a constant endeavor with new developments each day. For marijuana news across the True North, 420 Intel Canada promises to bring you quality, Canadian, cannabis industry news.
You can get 420 Intel news delivered directly to your inbox by signing up for our daily marijuana news, ensuring you're always kept up to date on the ever-changing cannabis industry. To stay even better informed about marijuana legalization news follow us on Twitter, Facebook and LinkedIn.