3 Marijuana Stocks to Watch for November 2020
Can These Pot Stocks Beat Expectations Next Month?
Marijuana stocks have been beating expectations over the 2020 year. When the year started, things were looking good for the cannabis industry. But, as Covid took over the market's trajectory, the cannabis industry began to fall in value. This drop affected many marijuana stocks including GW Pharmaceuticals Inc. (GWPH Stock Report) and Scotts Miracle-Gro Inc. (SMG Stock Report). But, as March approached, things began to look up for many leading marijuana stocks to watch. Now, as we sit in October, we have seen several months where cannabis stocks have outperformed expectations.
Although it is impossible to say how long this will continue, we do know that there is a great deal of bullish interest for the foreseeable future. In the very near future, we see that November is the month that the presidential election will occur in the U.S. This is a big deal for the cannabis industry as it could set the trajectory for a long period of time. While November maybe anyone's game at this point, the statewide elections will determine a lot for the U.S. cannabis industry. With that in mind, let's take a look at three marijuana stocks to watch for November 2020.
Marijuana Stocks to Watch: GrowGeneration Corp.
GrowGeneration Corp. (GRWG Stock Report) may be an unknown in the cannabis industry, but the company does have a lot to offer. One thing to note is that GRWG stock is a part of the ancillary cannabis industry. For those who don't know GRWG stock works as a producer and provider of hydroponic grow supplies. The company operates a chain of retail locations around the country that offer these supplies. Many investors compare GRWG stock to Scotts Miracle-Gro, but the two are quite different in what they do.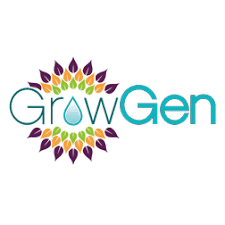 With this, GRWG stock has a large amount of potential to benefit from the growth of the cannabis industry. Some investors may find GRWG stock attractive as it has a limited amount of exposure to the cannabis industry. This can be a positive as pure play marijuana stocks tend to be quite volatile. For those investors who are looking for a more stable cannabis play, GRWG stock may just be the pot stock to watch.
Marijuana Stocks to Watch: Curaleaf Holdings Inc.
Curaleaf Holdings Inc. (CURLF Stock Report) is one of the most promising U.S. MSOs in the cannabis industry. Often times, we see that MSO pot stocks tend to pick one area of the cannabis industry to specialize in. The case for CURLF stock is no different. The company has been able to capitalize greatly on the Northeast of the U.S. Currently, Curaleaf has as much as a 25% market share in New York and 35% in New Jersey. Now, this may not seem like much considering the state's cannabis industry size. But, when we think long term we see that New York and New Jersey both have the potential for large future growth.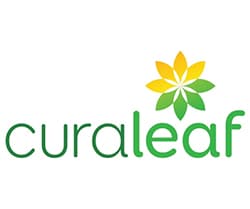 This would undoubtedly put Curaleaf in an advantageous position over its competitors. Aside from this, Curaleaf's business model is quite good comparatively. The company has a very minimal amount of debt which is compared to its near $4 billion market cap. In addition, in the past six months, shares of CURLF stock have shot up by over 130%. This is quite a substantial gain and has brought confidence to a lot of investors. In the past thirty days alone, shares of CURLF stock have shot up by around 30% which is also worth noting. For this reason and others, many believe that Curaleaf Holdings is a solid marijuana stock to watch.
Marijuana Stocks to Watch: Trulieve Cannabis Corp.
Trulieve Cannabis Corp. (TCNNF Stock Report) is another one of the leading MSOs in the U.S. cannabis industry. Similar to Curaleaf, Trulieve Cannabis has focused on one unique market. In Florida, TCNNF stock has been able to grow substantially due to its presence in the sunshine state. The company has stated that it holds around 50% of the medicinal marijuana market share within Florida. While it has seen a lot of growth in the past, the company has stated that it expects the future to be even better.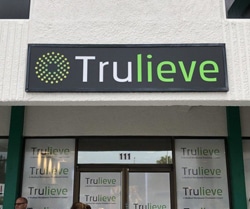 In addition to Florida, the company has worked to move into other states with albeit, a smaller presence. The company has retail locations in states such as Massachusetts, California, and Connecticut through acquisitions. But, it has not seen tremendous growth in these states due to widespread competition. As stated before, the potential for Trulieve seems to be based in the long term. If Florida decides to go full rec in the near future, Trulieve would have a lot to benefit from. With that in mind, TCNNF stock remains a leading pot stock to watch for the long term
420 Intel is Your Source for Marijuana News
420 Intel Canada is your leading news source for the Canadian cannabis industry. Get the latest updates on cannabis legalization in the country, how provinces and territories will implement legal cannabis in their respective locations, updates on Canadian cannabis stocks and developments on how Canada continues to be a major player in the worldwide recreational and medical cannabis industry.
Canadian pot companies are already worth billions of dollars and with imminent country-wide legalization, the Canadian cannabis industry will see an unprecedented amount of growth. 420 Intel Canada is the Canadian Industry news outlet that will keep you updated on how these Canadian developments in recreational and medical marijuana will impact the country and the world. Our commitment is to bring you the most important cannabis news stories from across Canada every day of the week.
Marijuana industry news is a constant endeavor with new developments each day. For marijuana news across the True North, 420 Intel Canada promises to bring you quality, Canadian, cannabis industry news.
You can get 420 Intel news delivered directly to your inbox by signing up for our daily marijuana news, ensuring you're always kept up to date on the ever-changing cannabis industry. To stay even better informed about marijuana legalization news follow us on Twitter, Facebook and LinkedIn.