Canadian Pot Stocks Still Have a Great Deal of Potential
In the past six months, cannabis investors have focused mostly on U.S. marijuana stocks. This includes pot stocks like Green Thumb Industries Inc. (OTC:GTBIF) and Planet 13 Holdings Inc. (OTC:PLNHF). And while these pot stocks do have potential, investors seem to have lost focus on the Canadian cannabis industry. On September 4th of this year, Canada announced the nationwide numbers for its cannabis industry. During this announcement, the country stated that black-market marijuana use is down by around 5%. In addition, more than CA$800 million was spent on marijuana both medicinal and recreational in that same time period.
These numbers have continued to excite Canadian cannabis investors, but their U.S. counterparts seem to have missed out on the announcement. Now it makes sense that the U.S. is getting a lot of the focus as there is an upcoming election which is big news for cannabis stocks. But, major Canadian pot stocks like HEXO Corp. (NYSE:HEXO) have been quietly working to gain a higher place in the industry. With this in mind, let's take a closer look at the Canadian cannabis industry and where it could be headed.
Low Cost Marijuana Producing Pot Stocks are Key
Canadian cannabis investors have shown that they are keen on investing in value-centered marijuana stocks. This includes pure-play pot stocks that have been backed by very cheap marijuana prices. Because the black market has been such a large impediment to growth, the decreasing size of illicit cannabis sales means that bargain producers are seeing momentum. For one of the first times in the Canadian cannabis industry, the price of marijuana per gram is more than a dollar less than the black market.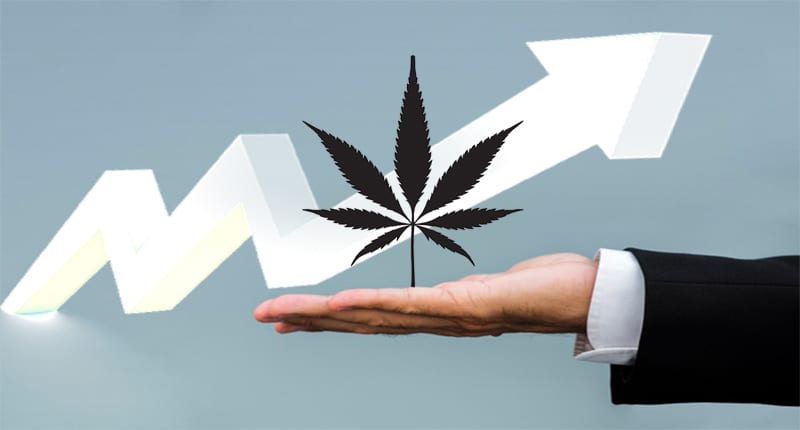 As of January of this year, the price of illegal cannabis was roughly $5.70, while legal cannabis was averaging at around CA$4.50 per gram. This means that there is a great amount of potential for consumers to turn to low cost cannabis suppliers to get their marijuana. Other major producers like Aurora Cannabis Inc. (NYSE:ACB) are also seeing renewed momentum. Not only have sales increased for ACB stock, but the company has also reported very solid numbers in its most recent few quarters. With this in mind, it looks like things could be headed up for Canadian pot stocks.
What This Means for Pot Stock Investors
The above sentiment shows that there is a lot of hidden value in the Canadian cannabis industry. Whether it is major marijuana producers or ancillary pot stocks like KushCo Holdings Inc. (OTC:KSHB), investors simply have to know where to look to find value. In addition, investors should continue to watch the numbers for the size of the illicit cannabis industry. A decreasing black market directly correlates with sales of legal cannabis.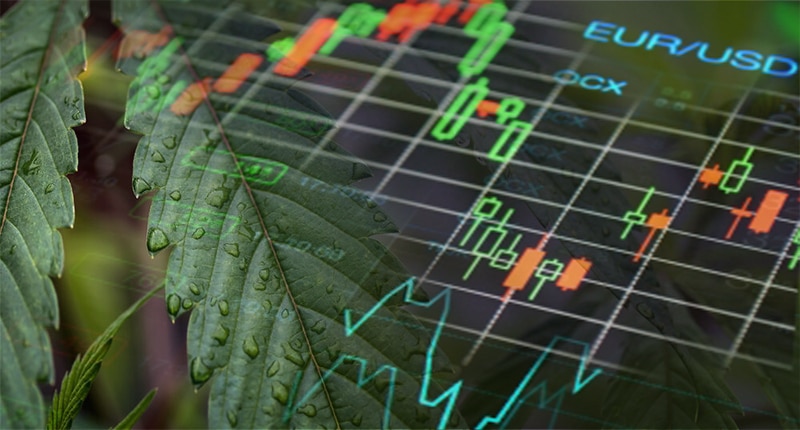 While the Canadian cannabis industry does have a lot of potential, investors should not ignore the financials of each individual company. This simply means doing the research, and seeing whether or not a marijuana stock is showing earnings as well as how much losses it is taking in. With that in mind, the Canadian cannabis industry is continuing to show a solid and renewed sense of potential.
420 Intel is Your Source for Marijuana News
420 Intel Canada is your leading news source for the Canadian cannabis industry. Get the latest updates on cannabis legalization in the country, how provinces and territories will implement legal cannabis in their respective locations, updates on Canadian cannabis stocks and developments on how Canada continues to be a major player in the worldwide recreational and medical cannabis industry.
Canadian pot companies are already worth billions of dollars and with imminent country-wide legalization, the Canadian cannabis industry will see an unprecedented amount of growth. 420 Intel Canada is the Canadian Industry news outlet that will keep you updated on how these Canadian developments in recreational and medical marijuana will impact the country and the world. Our commitment is to bring you the most important cannabis news stories from across Canada every day of the week.
Marijuana industry news is a constant endeavor with new developments each day. For marijuana news across the True North, 420 Intel Canada promises to bring you quality, Canadian, cannabis industry news.
You can get 420 Intel news delivered directly to your inbox by signing up for our daily marijuana news, ensuring you're always kept up to date on the ever-changing cannabis industry. To stay even better informed about marijuana legalization news follow us on Twitter, Facebook and LinkedIn.