Top Marijuana Stocks to Watch For The End of May
May has been a challenging month for marijuana stocks. Despite only being two weeks into it, we have seen some steady instability amongst some of the leading marijuana stocks to watch. But, the cannabis industry is resilient, and there have been some days of large and consistent growth. Overall, however, it does look like we may have a long way to go before we can see gains on a very regular basis. One of the most interesting things is that the cannabis industry still is projected to hit as much as $70 billion in value within the next 5-10 years. Because of this, there is some major growth that should occur during that time period.
The coronavirus has caused a big halt in the industry, but most people believe this to only be a short term issue. There have been some positives from the coronavirus for cannabis stocks. For one, the cannabis industry has seen a major rise in demand in only a short period of time. Much of this is due to the fact that people are spending more time indoors and having more free time to consume marijuana. As we move forward, the hopes are that we can see this demand either rise or stay stable long enough to see consistent growth numbers. But for the present day, these two marijuana stocks continue to look quite interesting.
A Small-Cap Marijuana Stock to Watch
KushCo Holdings Inc. (KSHB Stock Report) is a relatively unknown marijuana stock to those who don't pay close attention to the industry. The company has been around for quite a long time, but it only began its current business model in the past few years. KushCo started as a provider of packaging supplies for cannabis businesses. Due to stringent regulations on how cannabis can be packaged, the company was able to make a solid profit providing those services to cannabis businesses.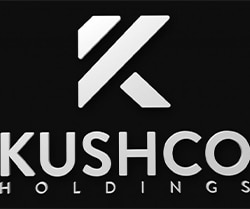 Since that time, it has transitioned into producing new products such as vapes and other cannabis accessories, as well as marketing strategies and more. In the last year, the company has seen its revenue decline by around 15%. But, the company does look like it is working to turn that around. Much of these losses were due to the vaping epidemic that took hold of the media last year. Now that things have calmed down, it looks as though the company could soon see some profitability once more. Because of this, it remains a marijuana stock to watch.
A Large Marijuana Stock With Solid Profitability
Village Farms International Inc. (VFF Stock Report) has been around for quite some time as well. The company recently landed its place on the NASDAQ which brought about a large amount of notoriety that was much deserved. The company began its life as a grower of vegetables using hydroponic methods. But after realizing how big its margins could be selling cannabis, the company quickly transitioned efforts to doing so. Since that time, it has become an industry leader in efficiency and production rate.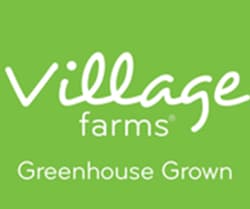 The company has also been working to produce high amounts of CBD which is in demand quite readily around the nation. It recently stated that it would be converting a large amount of its production to producing hemp in a high-tech greenhouse location. As one of the largest producers of marijuana in the industry, the company has managed to prove more profitable than almost any other grower of a similar size. Because of this, many investors continue to view the company as an intriguing pot stock to watch.
420 Intel is Your Source for Marijuana News
420 Intel Canada is your leading news source for the Canadian cannabis industry. Get the latest updates on cannabis legalization in the country, how provinces and territories will implement legal cannabis in their respective locations, updates on Canadian cannabis stocks and developments on how Canada continues to be a major player in the worldwide recreational and medical cannabis industry.
Canadian pot companies are already worth billions of dollars and with imminent country-wide legalization, the Canadian cannabis industry will see an unprecedented amount of growth. 420 Intel Canada is the Canadian Industry news outlet that will keep you updated on how these Canadian developments in recreational and medical marijuana will impact the country and the world. Our commitment is to bring you the most important cannabis news stories from across Canada every day of the week.
Marijuana industry news is a constant endeavor with new developments each day. For marijuana news across the True North, 420 Intel Canada promises to bring you quality, Canadian, cannabis industry news.
You can get 420 Intel news delivered directly to your inbox by signing up for our daily marijuana news, ensuring you're always kept up to date on the ever-changing cannabis industry. To stay even better informed about marijuana legalization news follow us on Twitter, Facebook and LinkedIn.