Will Marijuana Stocks Start To Rebound Soon?
The coronavirus has caused quite a big stir amongst marijuana stocks. In only a few short weeks, we have watched billions in market value go down the drain. During that time, however, we have also seen demand for cannabis shoot up. This could be attributed to the large portion of individuals staying at home with nothing to do, but it undoubtedly is a good sign. It appears as though the current losses are helping to show that there may be value in some beaten-down pot stocks. This means that we could see more bulls begin to enter the cannabis industry within the next few weeks.
Of course, it is worth noting that nothing is known about the next few weeks or months. The coronavirus has caused a major amount of uncertainty around world markets which means that predictions are extremely hard to see through. What we do know is that projections for the future of the cannabis industry have not changed. That means that we should continue to see a large amount of growth moving into the next few years. All we can is work to predict the long term rather than hoping to try and find answers in the short term.
The Largest Cannabis ETF
ETFMG Alternative Harvest (MJ Stock Report) is the largest ETF that deals with cannabis stocks in the industry. The ETF was up around 10% prior to the coronavirus event. Now, however, it has been quite badly beaten down. But, we can't simply look at the cannabis market as if it is the only area of the market that has seen a downtrend. The coronavirus has caused massive market downtrends around the whole stock market. It seems as though as we move forward, we could begin to see bullish trading reflected in this ETF.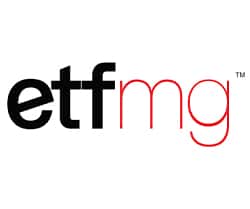 ETFs are a great place to start for those with less experience trading as well as for those who want less exposure to the greater industry. Because of its broad scope, this ETF in particular is great for those who are attempting to invest in the long term of the cannabis market. The short term may reflect quite a lot of volatility, but the industry continues to push on. Because of this, ETFMG Alternative Harvest is a great place to start for finding a pot stock to watch.
The Big Pot Stock Player
Cronos Group Inc. (CRON Stock Report) is quite a popular name when it comes to pot stocks. The company has had quite a topsy-turvy past with lots of ups and downs in its pricing. Despite its relatively poor short term performance, the company has one thing going for it that many pot stocks don't. That is, it's balance sheet. The company has as much as $1.4 billion in cash and investments as of the first week of April. This amount of free cash shows that the company should be able to withstand any massive volatility in the upcoming weeks.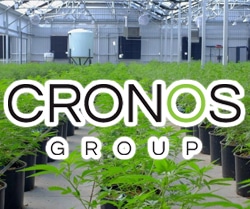 With these resources at hand, Cronos Group should be able to continue on its mission to producing very large quantities of cannabis for various areas around North America. The company has gone through quite a heavy amount of volatility in the past few months. Because of this, it should have more experience than most at weathering storms like the coronavirus. Although it may not be a pot stock to watch right now, Cronos Group continues to be an interesting cannabis stock overall.
420 Intel is Your Source for Marijuana News
420 Intel Canada is your leading news source for the Canadian cannabis industry. Get the latest updates on cannabis legalization in the country, how provinces and territories will implement legal cannabis in their respective locations, updates on Canadian cannabis stocks and developments on how Canada continues to be a major player in the worldwide recreational and medical cannabis industry.
Canadian pot companies are already worth billions of dollars and with imminent country-wide legalization, the Canadian cannabis industry will see an unprecedented amount of growth. 420 Intel Canada is the Canadian Industry news outlet that will keep you updated on how these Canadian developments in recreational and medical marijuana will impact the country and the world. Our commitment is to bring you the most important cannabis news stories from across Canada every day of the week.
Marijuana industry news is a constant endeavor with new developments each day. For marijuana news across the True North, 420 Intel Canada promises to bring you quality, Canadian, cannabis industry news.
You can get 420 Intel news delivered directly to your inbox by signing up for our daily marijuana news, ensuring you're always kept up to date on the ever-changing cannabis industry. To stay even better informed about marijuana legalization news follow us on Twitter, Facebook and LinkedIn.