Will These Pot Stocks Make It Through 2020?
The cannabis industry has seen quite a lot of ups and downs in the past two months. Prior to the coronavirus, we saw a lot of internal issues within the marijuana market. Much of this was in the process of being dealt with, but the coronavirus has put a lot of market growth on hold. In the past two weeks alone, we have witnessed some of the largest pot stocks in the industry, lose billions in market value. This is simply the result of short term volatility and trading off of fear. The coronavirus has illustrated a lot about where the future of the cannabis market could go.
But, it is worth mentioning that the market is extremely volatile right now. Many traders have used this time to rethink their strategies as the ever-evolving cannabis market constantly demands new trading methods. Those who have the time to put into trading are the ones who are able to see the most potential success. In the current state of the market, the best trading strategy seems to be watching the market with an eagle eye.
In this way, we can ensure that there is no price action that is occurring outside of our watch. For others who are less inclined to participate in short term trading, there are definitely options for less volatile marijuana stocks. Either way, it is most important to ensure that you are doing the proper research into a given company of interest. With this in mind, finding the right pot stock to watch can be much easier.
A Top Dollar Pot Stock at a Bottom Dollar Price
Aphria Inc. (APHA Stock Report) is one of the leading cannabis stocks in the industry. It is a pure-play cannabis grower, but one that has managed to push out extreme levels of production. Since hitting a high back in January, the company has shot down in value by as much as 80%. This is simply a symptom of the coronavirus effects as well as its own inherent issues. One of the most interesting things about the company is that it has been able to push out consistent profits in the past two quarters.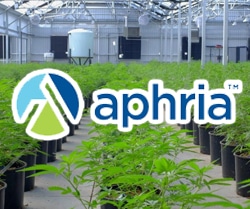 Hardly any pot stocks have been able to put out profits, let alone two-quarters of consecutive profitability. Because of this, many have been attracted to seeing how well Aphria can do. The company also currently has a cash balance north of CA$500 million which means it should be able to stay afloat for some time in the future. All of these factors continue to make Aphria a key pot stock to watch for the next few months.
An Alternative Pot Stock With Solid Potential
Scotts Miracle-Gro (SMG Stock Report) is one of the leading alternative pot stocks in the industry. The company has gained quite a lot of notoriety in the past several months for its commitment to growth. As a supplier of garden products, one wouldn't think that Scotts Miracle-Gro has any place on a cannabis stock list. But, the company has steadily been making its way into the hydroponic grow supply market.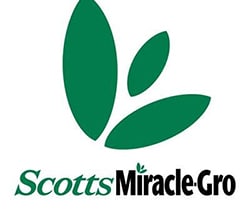 It has primarily done this through its wholly owned subsidiary, Hawthorne Gardening. Hawthorne has shown itself to be quite profitable, and one of the main profit points of Scotts Miracle-Gro altogether. Because of this, many have taken notice of the company as a whole. The key to Scotts growing in the next few years is the legalization of cannabis across more states in the U.S. if this continues to occur, there's no telling how far Scotts Miracle-Gro could go.
420 Intel is Your Source for Marijuana News
420 Intel Canada is your leading news source for the Canadian cannabis industry. Get the latest updates on Canadian cannabis stocks and developments on how Canada continues to be a major player in the worldwide recreational and medical cannabis industry.
420 Intel Canada is the Canadian Industry news outlet that will keep you updated on how these Canadian developments in recreational and medical marijuana will impact the country and the world. Our commitment is to bring you the most important cannabis news stories from across Canada every day of the week.
Marijuana industry news is a constant endeavor with new developments each day. For marijuana news across the True North, 420 Intel Canada promises to bring you quality, Canadian, cannabis industry news.
You can get 420 Intel news delivered directly to your inbox by signing up for our daily marijuana news, ensuring you're always kept up to date on the ever-changing cannabis industry. To stay even better informed about marijuana legalization news follow us on Twitter, Facebook and LinkedIn.