Are These 2 Marijuana Stocks A Safe Investment?
Investment safety is something that is hard to come by in the current state of the cannabis industry. With the coronavirus taking its toll on all world stock markets, it seems as though now is a difficult time to be an investor. But, this does not mean that the potential of pot stocks is less than before. Rather, we have seen some of the most intriguing marijuana stocks, shoot down to bare bones prices. What goes down, must have gone up at some time. The cannabis market is notoriously volatile.
Because of this, investors are quite used to massive fluctuations. Those who invest in pot stocks, typically are good at using short term volatility to make big gains. But, it must be stated that there is a lot of panic going on in the cannabis market right now. Many investors simply are at a loss of what to do. And while it may be a good time to sit investing out, it's a better time to research and come up with a new game plan for once the coronavirus begins to lessen its grasp on the world markets.
For now, however, there are quite a few solid choices when it comes to pot stocks to watch. These companies have a lot going for them in terms of forward momentum either due to their business model, or the products that they are creating. Because of this, they are worth looking at for first-timers, and seasoned investors alike.
A U.S. MSO Pot Stock
Trulieve Cannabis (TCNNF Stock Report) is one of the MSO pot stocks that has garnered a lot of attention in the past few months. The company has remained consistently profitable, mostly due to its business model and smart use of capital. As opposed to going for a broad market takeover, the company has instead turned its head to the Florida marijuana market. Florida presents an interesting opportunity as its medicinal cannabis market is quite large. The real prospect for Florida, however, is the potential that it may become recreationally legal in the near future.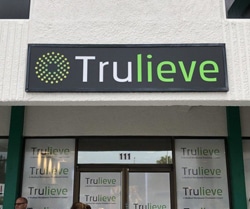 With 45 of its 47 dispensaries located in Florida, Trulieve Cannabis is in a great position to tackle whatever may come to the state in the next few years. An interesting fact about Trulieve is that it has posted the largest operating profits of all pot stocks to date. This is mostly due to the company's choice to build out its Florida presence, but also its business model. So, for investors looking for an interesting pot stock to watch, this might just be the one.
A Pure-Play Pot Stock That Differs From the Others
OrganiGram Holdings (OGI Stock Report) is one of only a handful of pure-play pot stocks to be listed on such a large exchange. The company has had a rough time in the past 6 months, but since March 12th, OrganiGram has shot up by almost 50% in value. This type of gain is unprecedented and shows the commitment that the company has to weather this volatility storm. One of the aspects of OrganiGram that makes it so competitive is the fact that it has wholesale agreements in every province in Canada.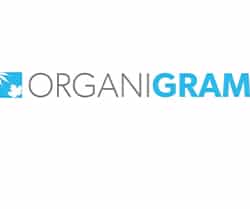 This means that it should have no problem offloading its large yield to consumers around the nation. In addition, the company uses a new three-tiered growing system that allows it to put out some of the highest yields of any marijuana grower. Although the company may still be slightly too volatile for some, it does represent an interesting cannabis stock opportunity for others.
420 Intel is Your Source for Marijuana News
420 Intel Canada is your leading news source for the Canadian cannabis industry. Get the latest updates on Canadian cannabis stocks and developments on how Canada continues to be a major player in the worldwide recreational and medical cannabis industry.
420 Intel Canada is the Canadian Industry news outlet that will keep you updated on how these Canadian developments in recreational and medical marijuana will impact the country and the world. Our commitment is to bring you the most important cannabis news stories from across Canada every day of the week.
Marijuana industry news is a constant endeavor with new developments each day. For marijuana news across the True North, 420 Intel Canada promises to bring you quality, Canadian, cannabis industry news.
You can get 420 Intel news delivered directly to your inbox by signing up for our daily marijuana news, ensuring you're always kept up to date on the ever-changing cannabis industry. To stay even better informed about marijuana legalization news follow us on Twitter, Facebook and LinkedIn.